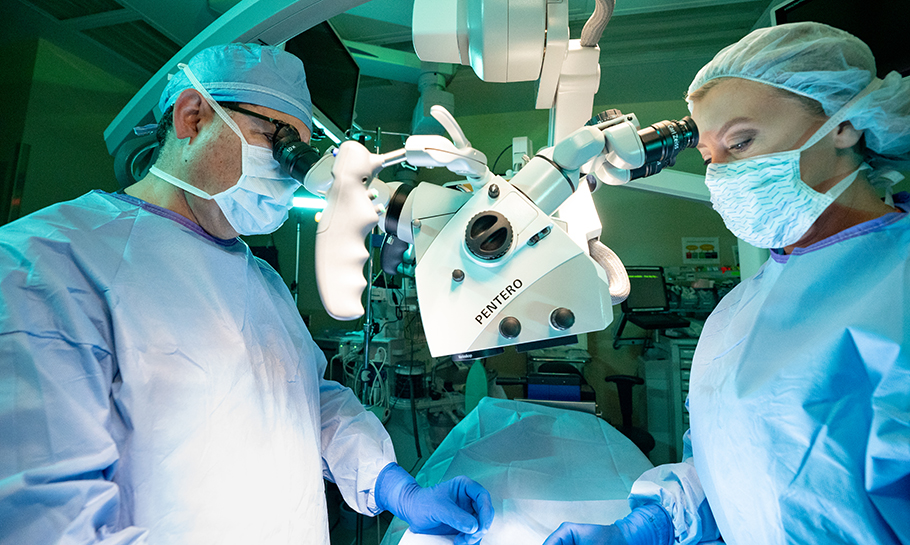 Neurosciences is a vast specialty dealing with problems that can affect how you walk, talk, reach, see or feel. Because your body's nervous system is so interconnected, it's difficult to get to locate the true source of pain, numbness or discomfort you might feel.
Our goal is to work with you and to find the source of your discomfort and give you relief.
With our interdisciplinary team approach, our team works together to analyze your diagnostic information and medical history. Then, we'll create a plan to make sure you get the treatment you need. Along the way, your nurse navigator will track your progress, while maintaining ongoing communication with your referring physician.
Here's a sampling of some of the conditions we treat:
Parkinson's disease
Epilepsy
Multiple sclerosis
Dementia
Brain tumor
Stroke
Our team members include neurosurgeons, neurologists, interventional pain physicians and physical medicine and rehabilitation physicians. We provide the most advanced care in Southern Illinois by offering treatments that include anything from minimally invasive procedures to radiosurgical treatments for tumors.
With the help of the SIH Brain & Spine Institute staff, you will:
Avoid long wait times before seeing a physician
Enjoy a quick, easy referral process
Avoid unnecessary office visits
Receive timely treatment from the most appropriate specialist
Contact Us
Phone: 618-351-4972
Interventional Pain Management Fax: 618-457-3008
Neurology Fax: 618-457-3020
Neurosurgery Fax: 618-351-4973